Busuanga, Palawan: Quick Guide
Busuanga, Palawan: Overview
Busuanga, Palawan is a tropical paradise nestled in the heart of the Philippines. With its pristine beaches, crystal-clear waters, and lush landscapes, this island destination offers a truly unforgettable experience for nature lovers and adventure seekers alike.
Explore the vast underwater wonders of Busuanga, Palawan, as you dive into its vibrant coral reefs and encounter breathtaking marine life. Embark on thrilling island-hopping tours, where you can discover hidden coves and secluded beaches, perfect for a romantic getaway or a fun-filled adventure with friends and family.
Immerse yourself in the rich cultural heritage of Busuanga, Palawan, as you visit traditional villages and witness the warm hospitality of the locals. Indulge in authentic Filipino cuisine, bursting with flavors and influences from around the region.
Whether you're seeking relaxation or excitement, Busuanga, Palawan has something for everyone. With its picturesque landscapes, diverse wildlife, and captivating charm, it's no wonder why this destination has become a favorite among travelers. Pack your bags and get ready to experience the beauty of Busuanga, Palawan – a destination that promises memories that will last a lifetime.
History: Unveiling the Past
Busuanga's history is a tapestry woven with threads of World War II, indigenous heritage, and the evolution of a vibrant island community. During the war, the island played a significant role and today, its underwater world hosts the remnants of that era, making it a mecca for wreck divers. The indigenous Tagbanua people, with their rich cultural traditions, offer a glimpse into the island's heritage, showcasing a harmonious coexistence with nature that has endured for generations.
Busuanga was ruled by Datu Macanas, part of a larger division of territories among other Cuyonon datus. The town of Busuanga was created in 1950 from several barrios belonging to the town of Coron, with Quezon later regaining its status as a barangay in 2000. The history of Busuanga dates back to around 3,000 B.C. with nomadic groups immigrating to the Philippines, followed by Malayans and Indonesians. Chinese traders did business with coastal natives in the Calamianes region as early as the 9th century A.D. Before the arrival of Christianity, an Arab missionary introduced Islam in Sulu in 1380, resulting in a predominantly Islamic-pagan way of life and culture among the indigenous population before Spanish colonization.
In 1622, Palawan was colonized by Count San Augustine and reached the island of Busuanga. Augustinian-Recollect missionaries landed in the eastern coast of the mainland, converted the inhabitants to Christianity and built a church for them. The Spanish local government was established in the barrio, which is known as Busuanga, the oldest barrio in the municipality. In 1636, the Spaniards began constructing fortification with small muzzle-loading artilleries to defend the barrio from Muslim rebels. The establishment of a strong naval station at Puerto Princepe Alfonso, now Balabac, combined with the powerful Spanish fleets cruising the seas, ended the Muslim attacks. In 1898, the United States and Spain signed a Treaty of Peace, which brought the Americans to the island and ended the Spanish rule.
In 1904, the American Military Government made Culion a reservation for lepers and a government farm. Some former inhabitants were resettled to Concepcion in the same year. New Busuanga was founded in 1937 for religious reasons and dissolved soon after. Manganese mine deposits were discovered in the island in 1938. A national road was expedited from Coron to the northern barrios passing through Bintuan to Concepcion.
During World War II, Busuanga was occupied by the Japanese due to its manganese mines but the Busuangenos formed a resistance movement led by the Bolo Battalion. In September 1944, US bomber planes bombed and sank several Japanese ships, which led to the end of the war and the establishment of a Long Range Transmitting Station on the island until 1970.

After the war, schools were reopened and the US government gave aid to help with the rehabilitation of the people's low economic state. Despite still suffering from the effects of war, Busuanga became an independent municipality one year after.
Geography: A Natural Masterpiece
Busuanga, Palawan, is blessed with diverse geography that makes it a haven for outdoor enthusiasts. The island is home to towering limestone cliffs, hidden lagoons, and pristine white sand beaches. Inland, you'll find lush forests and mountains, offering breathtaking views and opportunities for hiking and exploration. The diverse landscapes of Busuanga make it a paradise for nature lovers and photographers alike.
Busuanga is part of the Calamian Group of Islands, and it's surrounded by numerous smaller islands and islets, each with its unique charm. Some of the most popular neighboring islands include Coron, Culion, and Calauit, all of which are accessible through island-hopping tours.
Busuanga's geography, which includes both terrestrial and marine ecosystems, contributes to its rich biodiversity. The island is home to various wildlife species, including birds, reptiles, and marine creatures.
Busuanga has a tropical climate which is characterized by warm temperatures, ample sunshine, and occasional rainfall. With an average temperature of 27°C (81°F), Busuanga is a great destination for visitors seeking a tropical experience.

There is a gentle breeze blowing from the sea, making the weather conditions quite pleasant. Some days may be cloudier than others, but the sun typically shines bright and the sky is a gorgeous shade of blue.

The dry season which runs from November to May, is the best time to visit, as the weather is generally sunny and ideal for outdoor activities. The wet season, from June to October, brings occasional rain showers, but it also offers a unique charm with lush greenery and fewer crowds.

Overall, the weather in Busuanga is perfect for those who love to bask in the sun and enjoy the outdoors.
Accurate Weather Forecast by PAGASA
To learn about the current weather in Busuanga, Palawan or any part of the Philippines, visit the PAGASA website. PAGASA is the Philippines' weather forecasting agency.
Delicious Food and Delicacies
The food and delicacies in Busuanga, Palawan, reflect the island's natural abundance and the culinary traditions of its residents.
Busuanga is a paradise for seafood lovers. Freshly caught fish, prawns, crabs, and shellfish are readily available and prepared in various mouthwatering ways. Grilled, steamed, or cooked in savory sauces, seafood is a staple of the local diet.
Kinilaw is a Filipino ceviche-style dish made with raw seafood (usually fish or shrimp) marinated in vinegar, calamansi (Filipino lime), onions, ginger, and chili peppers. The acidic marinade "cooks" the seafood, resulting in a refreshing and tangy appetizer.
The use of coconut is prevalent in Busuanga's cuisine. Dishes like "ginataang alimasag" (crabs cooked in coconut milk) and "ginataang kalabasa" (squash in coconut milk) showcase the rich and creamy flavors of coconut.
Busuanga's coconut trees provide an abundant source of fresh coconut water and tender coconut meat. Sipping on a cool, refreshing coconut on a warm day is a must-try experience.
When visiting Busuanga, be sure to indulge in its delicious seafood dishes, coconut-based specialties, and tropical fruits. Exploring the local cuisine is not only a gastronomic delight but also an opportunity to immerse yourself in the island's rich culinary heritage.
And of course, do not try to forget other famous Filipino Food like Adobo, Kare-kare, Sinigang, and Lechon. They are famous for a reason.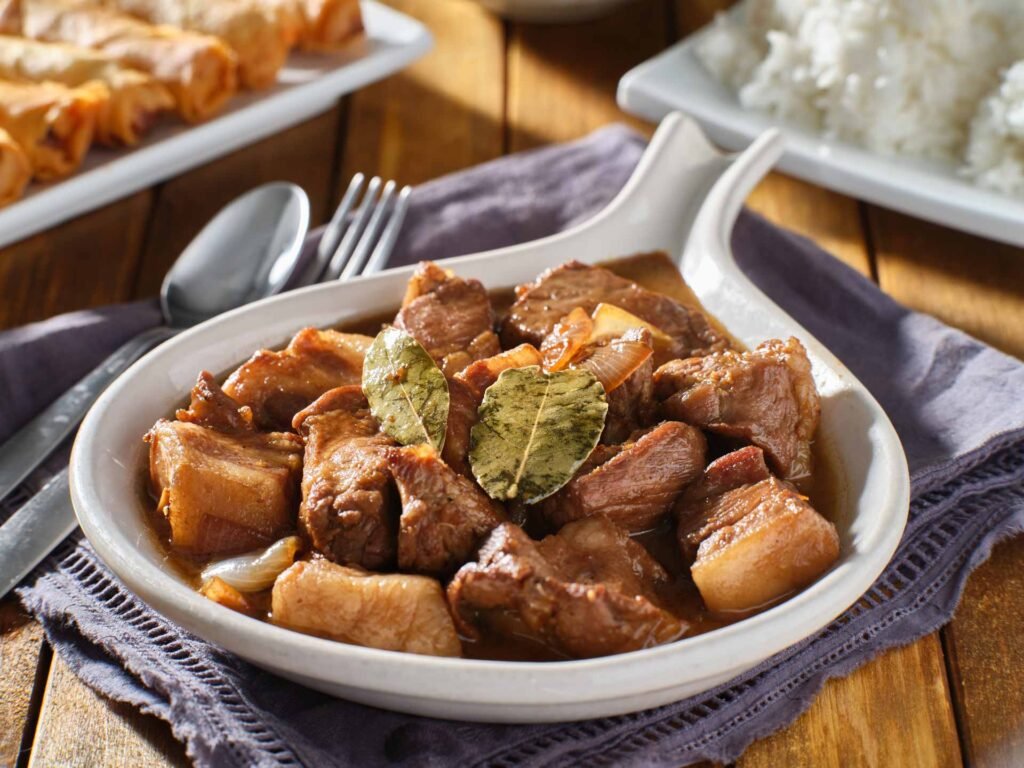 Tour Packages, Itinerary, and Budget
To make the most of your trip to Busuanga, Palawan, it's advisable to plan your itinerary and budget in advance. There are various tour packages available, catering to different interests and preferences. Whether you're looking for a relaxing beach getaway or an action-packed adventure, there's a tour package that suits your needs. It's important to consider factors such as transportation, accommodations, meals, and activities when planning your budget for the trip.
Island-hopping and snorkeling tours – this tour typically include visits to stunning nearby islands and islets, such as Lusong Gun Boat, Lusong Coral Garden, Pass Island, Pamalican Island, North Cay, South Cay, and Black Island.
Diving tours – depending on your preference, you can choose to go wreck diving or reef diving.
Calauit Safari tour – encounter African wildlife such as giraffes, zebras, Calamian Deers, and more in a lush tropical setting.
Kayaking, SUP, and Canoeing tours – you can enjoy paddling through mangrove forests, rivers and lagoons.
When booking a tour packages in Busuanga, Palawan, make sure to choose reputable tour operators that prioritize safety, environmental conservation, and sustainable tourism practices. 
The cost of food, accommodations, tour packages and activities can vary, depending on your preferences. It is recommended to set aside a budget for entrance fees, transportation, meals, and souvenirs (if you want) to ensure a smooth and enjoyable trip.
Accommodation:
Budget-friendly: $20-50 per night for guesthouses and hostels
Mid-range: $50 – $150 per night for comfortable hotels and resorts
Luxury: $150+ per night for upscale resorts and boutique hotels
Food
Budget: $10 – $20 per day for meals at local eateries, street food, and small restaurants
Mid-range: $20 – $50 per day for a mix of local and international cuisine.
Luxury: $50+ per day for fine dining experiences
Transportation:
When it comes to your expenses on transportation during your trip to Busuanga, it is important to keep in mind that the cost may vary depending on the mode of travel that you choose. You can opt for the more affordable options for transportation such as the local tricycles or jeepneys, which are known to be budget-friendly.
However, if you prefer more convenience and comfort, you may choose to hire private transfers or book tours that may be slightly pricier. It is crucial to assess your budget and priorities when selecting your mode of transportation in Busuanga and when traveling to and from the island.
Activities:
 Island-hopping tours: Prices vary depending on the number of destinations and inclusions but can range from $20 to $100 or more per person.
Diving: A single dive can cost around $30 to $50, while certification courses are priced higher.
Kayaking, trekking, and cultural tours can range from $10 to 50$ per person or more depending on the activity and the type of tour (private or group tours)
Overall Budget Range:
The overall budget range for those who are on budget is approximately $50 to $70 per person. Mid-range travelers can budget around $100 to $150 per person per day. And luxury travelers can expect to spend $200 or more per person per day.
Keep in mind that these are rough estimates and your actual expenses may vary. Additionally, it is always a good idea to have some extra funds set aside for unexpected expenses or special experiences you may like to do while in Busuanga, Palawan. Stick to your budget by planning ahead and booking accommodations and tours in advance.
Accommodations: Budget-friendly to Luxury Options
Busuanga, Palawan offers a range of accommodation options to suit different budgets and preferences. Here's an overview of the types of accommodations you can find, including budget-friendly and luxury options:
Budget-friendly Accommodations
It's worth keeping in mind that the availability of lodgings can fluctuate quite substantially depending on the time of year and how much of a crowd is expected to flood the location. Thus, to be on the safe side, it's highly recommended that you make your reservations well in advance, particularly if you are thinking of traveling during peak seasons. Moreover, it's worth noting that while deluxe accommodations tend to represent a bigger investment from your end, the benefits are often manifold. These often showcase a plethora of amenities and provide access to various activities that all together enhance your vacation, ensuring that you enjoy enhanced, and in most cases, unforgettable experience.
Busuanga's Recommended Destinations
The municipality of Busuanga, Palawan is surrounded by a plethora of beautiful islands, each offering its unique natural beauty and attractions. 
These are just a few of the stunning island in the municipality of Busuanga, Palawan. Exploring these islands and their unique attractions is a memorable part of the any visit to this tropical paradise.
Busuanga, Palawan offers a wide range of activities for travelers seeking adventure, relaxation, cultural experiences. Here are some of the recommended activities in Busuanga:
These activities offer a diverse range of experiences for travelers visiting Busuanga, whether you're seeking adventure, relaxation, cultural immersion, or natural beauty. You can tailor your itinerary to include the activities that resonate most with your interests and preference.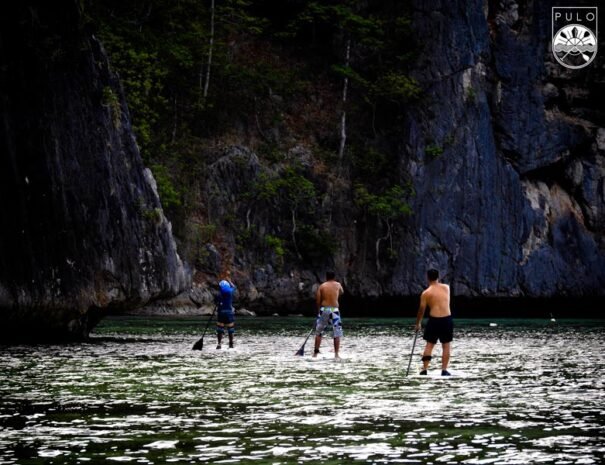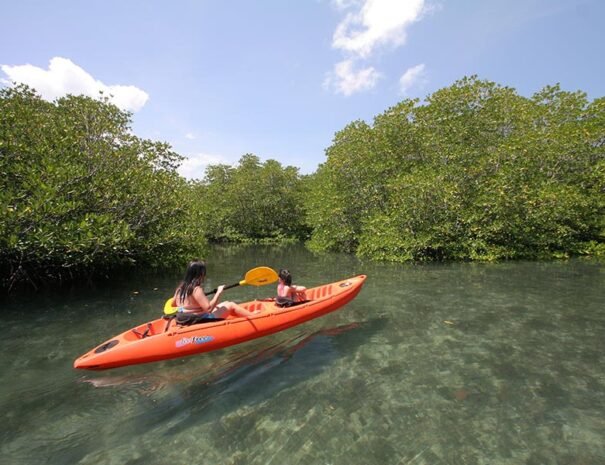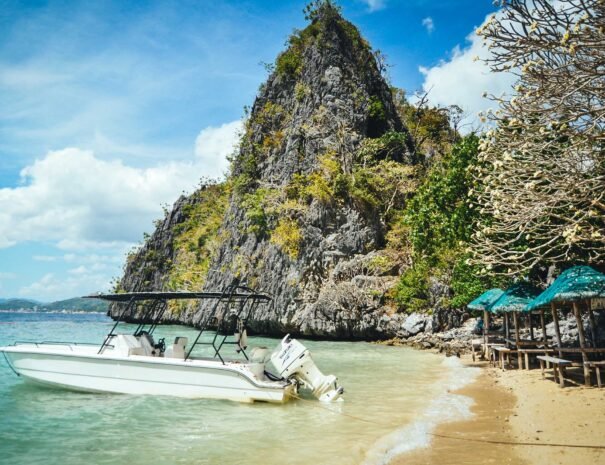 Note: some of the photos used may not necessarily reflect those from Busuanga, Palawan.