Coron, Palawan: A Quick Guide
Located in the lush and captivating northern part of Palawan, Philippines, lies the charming town of Coron. It has a rich history dating back to the 11th century when the Tagbanua tribe first called it home.
This vibrant community boasts of some of the most beautiful natural attractions in the world, from dramatic limestone cliffs to crystal-clear waters. Exploring Coron's diverse marine ecosystem is a popular activity among adventurers and nature enthusiasts alike. Its unique atmosphere is further enriched by the blend of cultures and traditions that make up the town and its people.
Whether you're a seasoned traveler or a first-time visitor, this page aims to be your go-to guide to discovering everything Coron has to offer. From navigating the town to finding the best spots to experience, we hope this resource will be helpful in making your trip to Coron unforgettable.
The Tagbanua People: Culture and Traditions
The Tagbanua people are the indigenous inhabitants of Coron Palawan, known for their rich culture and traditions. They have a deep connection with the land and sea, and their way of life is deeply rooted in nature. The Tagbanua people have a unique belief system that emphasizes the importance of preserving the environment and living in harmony with nature.
With an estimated population 150,000, they are considered as the largest ethnic group in Palawan. They are a highly religious people believing in many gods and spirits. They believe in magic and practice traditional healing methods.
One of the best ways to understand and experience the Tagbanua culture is by participating in their festivals. The Tagbanua people celebrate various festivals throughout the year, showcasing their traditional dances, music, and crafts. The most famous festivals are the Pagdiwata Festival and the Tarek Festival where you can witness traditional performances and immerse yourself in the vibrant atmosphere.
The introduction of the Western cultures and the fast growing tourism in Coron, Palawan placed the Tagbanua People in front of different challenges.
Coron Palawan is located in the Calamianes Islands, a group of islands in the western part of the Philippines. It is known for its stunning landscapes, characterized by towering limestone cliffs, crystal-clear waters, and lush greenery. The area is surrounded by numerous islands and islets, each offering its own unique beauty and charm.
One of the most iconic landmarks in Coron is the towering limestone formation known as Mount Tapyas. Climbing to the top of Mount Tapyas provides a panoramic view of the entire town and the surrounding islands and mountains, making it a must-visit spot for photographers and nature lovers alike.
Coron Palawan enjoys a tropical climate, with warm temperatures throughout the year. The dry season, from November to May, is the best time to visit, as the weather is generally sunny and ideal for outdoor activities. The wet season, from June to October, brings occasional rainfall, but it is still possible to enjoy Coron's attractions during this time. Also note that these are also the months when the Philippines gets the most number and strongest typhoons.
It is important to note that the weather in Coron can be unpredictable, so it is always a good idea to check the forecast before planning your trip. Packing lightweight and breathable clothing, along with sunscreen and insect repellent, is essential for staying comfortable throughout your stay.
Accurate Weather Forecast by PAGASA
To learn about the current weather in Coron, Palawan or any part of the Philippines, visit the PAGASA website. PAGASA is the Philippines' weather forecasting agency.
Delicious Food, Delicacies and Restaurants
Coron Palawan is not only known for its stunning natural beauty but also for its delicious food and delicacies. The local cuisine is a mix of Filipino, Spanish, and Chinese influences, resulting in a unique fusion of flavors that will delight your taste buds.
One of the must-try dishes in Coron is the "kinilaw," a traditional Filipino ceviche made with fresh fish or seafood marinated in vinegar, lime juice, and spices. Another popular dish is the seaweed salad locally know as "Enseladang Lato". For dessert, don't miss out on the "halo-halo," a refreshing treat made with crushed ice, sweet beans, fruits, and topped with evaporated milk and leche flan.
We also recommend other Filipino famous food like sinigang, adobo, kare-kare, and lechon. There plenty of Filipino dishes that you can also try in Coron but we're afraid, we don't have that much space.
Restaurants Serving Foreign Food
In Coron, there's a great variety of restaurants that serve foreign cuisines if you're in the mood for something different. They offer everything from burgers, pasta, pizza, sushi, and even kimchi. But if you're feeling adventurous and want to try some of the delicious local food, feel free.
If you love to party after a full day of swimming, snorkeling, and recreation in Coron Island, you can go bar hopping at night and make friends with other tourists over a bottle of beer or two while listening and watching live bands. All these bars are just walking distance from each other.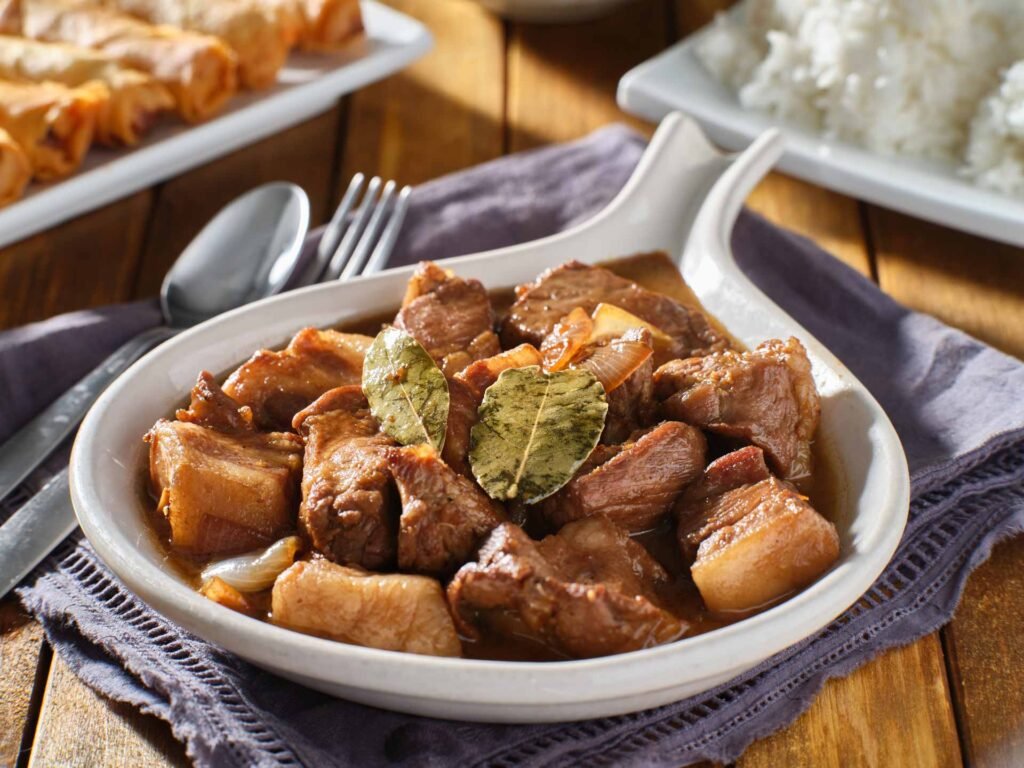 Tour Packages, Itinerary, and Budget
Planning your trip to Coron Palawan can be overwhelming, with so many attractions and activities to choose from. To make things easier, many tour operators offer pre-designed tour packages that include accommodations, transportation, and guided tours. These packages cater to different interests and budgets, ensuring that you can find one that suits your needs. This is the most preferred way that tourists in Coron avail simply because of convenience.
If you prefer to plan your own itinerary, there are plenty of resources available online to help you create a memorable trip. Start by identifying the top attractions you want to visit, such as Kayangan Lake, Twin Lagoon, and Mount Tapyas. Then, allocate enough time for each activity and consider transportation options, such as hiring an exclusive speed boat or private outrigger boat or joining group tours.
When planning your visit to Coron, Culion, and Busuanga, it is important to consider the amount of time you can allot to your itinerary. It goes without saying that the more days you can spend exploring these beautiful places, the better. With more time on your hands, you will have the opportunity to see more sights and enjoy more activities, creating a more memorable experience overall.
However, circumstances may not always be in your favor, and time may be a limiting factor in planning your trip. In such cases, we highly recommend at least spending 3 days and 2 nights for a comprehensive tour of the area. This is where our Exclusive Multiday Busuanga and Coron Speed Boat Tour comes into play, offering a perfect blend of adventure and relaxation for those with a more limited time frame. With this tour, you will be able to enjoy a host of activities and explore the beautiful sceneries of Coron, Busuanga, and Culion, Palawan.
The cost of food, accommodations, tour packages and activities can vary, depending on your preferences. It is recommended to set aside a budget for entrance fees, transportation, meals, and souvenirs (if you want) to ensure a smooth and enjoyable trip.
Private tours cost higher over joiner tours but they have their benefits. Speed boat tours are understandably more expensive than the traditional boats.
Getting around is not expensive. This is most of the time provided by your tour operator of choice. However, to really enjoy the town, walking is more recommended by us if you are in Coron town, of course.
Entrance fees vary from one destination to another but they should be covered by the tour operator if you booked a pre-planned tour.
Coron Palawan is home to some of the most breathtaking destinations in the Philippines. From turquoise lagoons to white sandy beaches, there is no shortage of natural wonders to explore.
One of the top destinations in Coron is Kayangan Lake, known for its crystal-clear waters and stunning limestone cliffs. To reach the lake, you'll need to climb a series of steps, but the effort is well worth it once you witness the beauty that awaits you.
Another must-visit spot is Twin Lagoon, where you can swim through a small opening that leads to a hidden lagoon surrounded by towering cliffs. The contrasting colors of the water, with shades of turquoise and emerald, create a magical and surreal experience.
Don't forget to visit Barracuda Lake, famous for its unique thermocline phenomenon. As you dive deeper into the lake, you'll feel a sudden change in temperature due to the stratification of freshwater and saltwater. This creates an otherworldly experience that is not to be missed.
In addition to exploring the stunning destinations in Coron, there are plenty of activities to keep you entertained throughout your stay.
For adventure seekers, Coron offers world-class diving and snorkeling opportunities. The area is home to numerous coral reefs, underwater caves, and shipwrecks, making it a haven for marine life. Dive into the depths of the ocean and witness the vibrant colors and diverse marine species that call Coron their home.
If you prefer to stay on land, hiking to the top of Mount Tapyas is a popular activity. The panoramic view from the summit is truly breathtaking, especially during sunrise or sunset. Remember to bring water and wear comfortable shoes as the climb can be steep. You can also do cycling around the town and the mountain sides.
Kayaking and paddle boarding are also highly recommended in Coron. Go explore the long rivers covered with thick mangroves. Interact with the locals while they catch river fishes, crabs and shrimps.
Parasailing, jet skiing, and banana boating tugged by a speed boat are getting popular activities in Coron today.
For a more relaxed experience, island hopping and swimming are the must-do activities in Coron. Explore the nearby islands and discover secluded beaches, snorkel in pristine waters, and enjoy a picnic lunch amidst the natural beauty that surrounds you.
Biased, you may say, using speed boat to go to one destination at a time is faster than the traditional boat. You'll arrive early and can spend more time on your destination.