Coron Island Hopping: A Guide for Parents
Coron Island Hopping: A Family Guide
If you're looking for a great way to spend quality time with your family, consider going on a Coron Island hopping adventure! With a myriad of breathtaking lakes, lagoons, and snorkeling spots, this tropical paradise is an ideal destination for everyone to explore. Not only will you get to immerse yourselves in the beauty of Coron's natural wonders, but you'll also have many opportunities to enjoy fun water activities that are perfect for both kids and adults.
From swimming and snorkeling to kayaking and paddleboarding, there's something for everyone in the family. What's even better is that we've got a guide designed especially for families, so you can make the most out of your vacation and create unforgettable memories together.
When it comes to planning a family vacation to an amazing destination such as Coron, there are a lot of factors to consider. From arranging transportation and accommodation to planning out activities and excursions, the planning process can often feel overwhelming.  Let us help you plan your perfect Coron Island hopping experience today!
1. Choose the Right Tour and Right Timing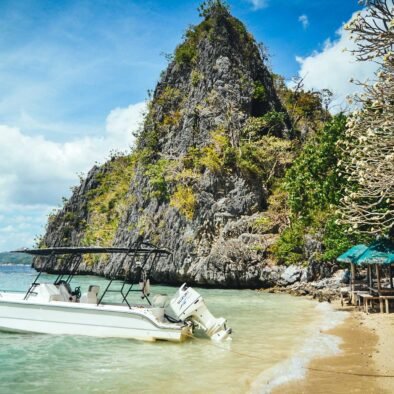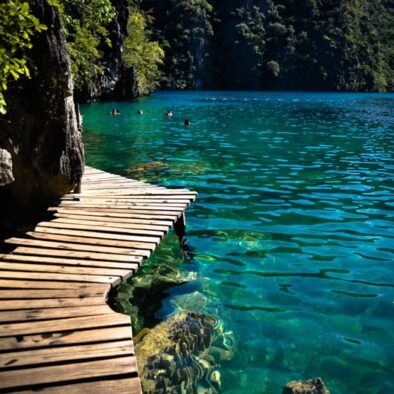 First, one key factor that is often overlooked is the importance of selecting the right date for your trip. While it may seem like a small detail, the timing of your vacation can have a significant impact on your overall experience. Choosing the wrong date can mean encountering crowds, dealing with unfavorable weather conditions, and experiencing a less than desirable vacation.
On the other hand, selecting the right date can mean avoiding crowds, enjoying the best weather, and having a truly memorable vacation. So, take the time to carefully consider your vacation dates and ensure that you are selecting the best possible time for your family's dream vacation in Coron. 
b. Choose a reputable tour operator
To find the right tour operator in Coron, choose a reputable one. To do this, read online reviews or ask for recommendations from past visitors. Verify their address and contact information, and only book with a legitimate business. This way, your tour will go smoothly and be enjoyable. No. We are not waving our hands here! But yes, we are! (insert winking-emoji here).
c. Choose a family-oriented tour operator
It is also important to choose a tour operator in Coron that is family-friendly. Choose the one who understands the needs of a family, especially kids, during a Coron Island hopping tour. A family-friendly tour operator prioritizes safety by providing different sizes for your little ones. Ask for a patient and knowledgeable guide. Ask for kid-size aqua shoes (if they are providing one) and snorkels, too! Again! We are not waving hour hands here!
d. Opt for a private tour
When it comes to selecting the perfect Coron tour package, you may be tempted to choose a group tour simply because it's usually cheaper than a private tour.
However, it's important to consider the specific needs of your family, especially if you are travelling with young children. While a group tour can be a good choice for some, it may not be the ideal option for families with children. For instance, as a family with kids, you may want to take things slower, and focus on activities that cater to the interests and age levels of your children.
That is why a private tour may be the better option for you. By choosing a private tour, you can customize your itinerary, move at your own pace, and focus on activities that will interest your kids. Also, it's important to consider what will make your family happy and comfortable during your travels.
We can help you with all the modern logistrical needs of your family here in Coron.
2. Pick a Family-Friendly Destinations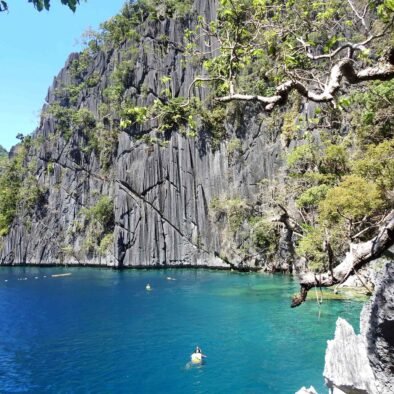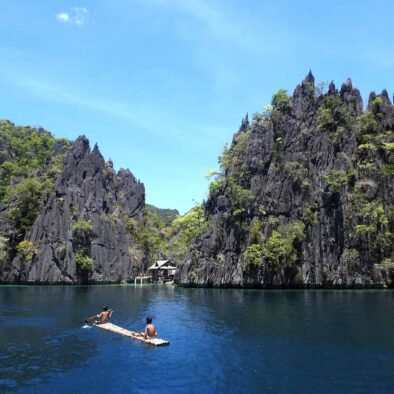 While majority of destinations in Coron are indeed family-friendly, there may be times when they become less so due to unpredictable weather patterns and stronger sea currents. It's always wise for parents to exercise caution and monitor conditions closely, even if their children are experienced swimmers. It's easy to get caught up in the excitement of a tropical paradise, but remember that safety should always come first.
Here are our recommendations for a family-friendly spots in Coron. This is provided that your children, especially the younger ones, are always wearing life jackets while swimming or snorkeling.
The Hidden Lagoon is a secluded body of water. Looking at it from a far, you will notice its existence because it is being kept secret by the surrounding rock formations. It's a serene escape, offering an almost mystical ambiance due to its seclusion. You may have to swim to get to it depending on the tide. It is safe for smaller kids because the water is very calm.
Calachuchi Beach is a perfect place to have a picnic lunch. It has native huts with tables and benches. It also has a short white sand-beach where kids can play and build sand castles. It's called Calachuchi Beach because of the fragrant Kalachuchi trees that grow there. There are also sea urchins near the shallow water, so be mindful of your steps.
c. Siete Pecados Marine Park
Siete Pecados Marine Park, in our opinion, is the most beautiful place for snorkeling in Coron. It can be intimidating for smaller kids to swim but with the parent's guidance, it is safe to swim. Be mindful of the strong waves and strong outward current. And always, wear life jackets.
The CYC Beach has a white sand beach and shallow water where kids can play. Not far from the beach is a coral garden with vibrant marine life. You don't have to swim that far to see it. Be mindful of sea urchins and other pointy marine creatures along the snorkeling spot here.
Going to Kayangan Lake requires a short hike that can be tough for smaller children. Once in the lake, be mindful of the wet wooden platform. It is made of wood and so they are prone to wear and tear. Be mindful of the little holes. The lake is safe to swim because there's no strong current and there are watch men who are stationed there to monitor safety and enforce the rules. 
Barracuda Lake is a more accessible lake than Kayangan Lake. Beware! There's no shallow part here. The walls or rock formations of Barracuda Lake is vertical. Be careful of the wet wooden platform, too. 
Talk to your guide if your boat can dock at one of the shallower lagoons of the Twin Lagoon. This lagoon is accessible by boat where you can start in shallower water. The other lagoon is deep and can be intimidating for children. 
Maquinit Hot Spring is also a fun destination for your family. It has three pools. The first two pools' temperatures can reach up to 38°C Celsius. While the bigger pool is lower and is more kids-friendly. Bring hydration on your visit to avoid possible dehydration.
Don't worry about visiting all spots at once. It's better to take your time in each location instead of trying to see everything. Consider your companions' age and stamina, especially if you have young children. Aim for four destinations per day to enjoy each place fully. Going beyond that may cause exhaustion and fatigue, especially for children. Prioritize rest, relaxation, and fully enjoying each experience for a more unforgettable trip in Coron.
Our Answers to the Most Frequently Asked Questions about Maquinit Hot Spring We understand that planning a trip to a
Read More »
When booking accommodations, look for family-friendly resorts or hotels. They might offer amenities like kid pools and play areas. For the record, we are not affiliated with any of these hotels but they are worth considering. 
TIP:
Book in advance when visiting Coron during the Philippines' summer holiday as locals flock to beach destinations like Coron causing limited availability in hotels.
Going on a vacation in Coron, Palawan is an exciting opportunity to try new experiences, see new places, and create unforgettable memories for your family. However, it's easy to fall into the trap of trying to see everything and pack your schedule with activities. While it's great to be adventurous and explore all the destinations in Coron, it's also essential to take some time for your family and relax. 
That's why we recommend scheduling some downtime during your trip. You can make the most of this time by lounging on the beach, walking around the town, enjoying a leisurely meal, or taking a nap. Not only will it give your young travel buddies a break, but it will also help them to appreciate and absorb the experiences they have had so far. So remember, while it's tempting to see everything in Coron, don't forget to take some downtime and enjoy the moment.
In Summary: A Family Guide to Coron Island Hopping
The island of Coron is absolutely gorgeous and breathtaking. It's the perfect place for families to take some time away from their busy and hectic lives and experience the beauty and tranquility of this incredible place. Whether you're looking to do some island hopping, explore the rich culture and history of the area, or simply relax and rejuvenate, there's something for everyone in Coron.
To ensure that your family gets the most out of your time in this stunning slice of paradise, it's important to plan ahead. By being well-prepared and having a clear plan in place, you can ensure that you make the most of every moment and create memories that will last a lifetime. With a little bit of effort and attention to detail, your family can have an enriching and enjoyable Coron island hopping experience that you'll cherish forever.
We collect some data for our Analytics and use cookies to support your experience on our website.